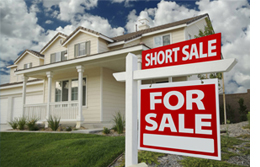 Things are difficult right now in Ridgewood and Saddle River. Unemployment and mortgage delinquencies are at all time highs. More than one out of every three home owners in the US who have a mortgage on their property owe more than the value of their property, or would be forced to bring money they do not have to closing if they had to sell their property. In some areas of the country, including Ridgewood and Saddle River, one out of every five home owners are delinquent in their mortgage payments.
If you have found yourself in a position where you must sell your property in this economic climate, you are not alone. As a Ridgewood and Saddle River short sale specialist agent who is experienced in helping home owners in your situation, I am here to inform you about all of the options available to you and offer you no cost assistance. With my assistance, as your short sale Realtor, you can salvage your credit, avoid foreclosure and get a fresh start.
Sal is a Real Estate agent at RE/MAX Properties (License No. 057132), covering the greater Ridgewood and Saddle River area.
Phone: 201-632-3001
Email Us




Helping Ridgewood and Saddle River home owners avoid foreclosure with a short sale.
Sal Poliandro specializes in short sales in Ridgewood and Saddle River .I am your
Ridgewood and Saddle River Short Sale Specialist Realtor
and Ridgewood and Saddle River loan modification and distressed property expert. This article and content is for general informational purposes and may not be accurate. This should not be taken as legal advice, technical or tax advise under any circumstance. Seek legal advise and representation in all legal matters.